Police and SWAT team operations can be chaotic and demand completely reliable communication for coordinating actions, spreading information, and making rapid decisions. Gone are the day of large heavy muffs with the extraneous boom microphone that interfere with the helmet and add as much as 14 ounces to the operators already encumbered head. Today, SWAT communications starts with a headset system that weighs less than three ounces but provides the same–or more–capability than the circumaural headsets of yesteryear. Plain clothes police need to avoid drawing attention and as such need to conceal their communication equipment. The ability to communicate by whisper is also important for them, which is difficult with regular microphones. There are many solutions available to these professionals.
clarus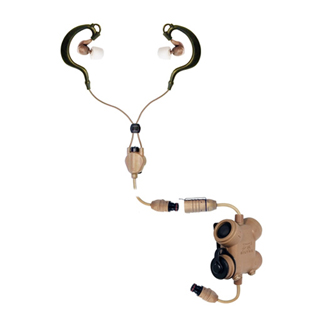 The modular CLARUS system supports single or dual comms and is compatible with a wide range of tactical radios, smart phones, and intercom systems (ICS). CLARUS can be powered by tactical radios or its internal AAA battery and can be used for any mission, mounted or dismounted, maritime or airborne. Simple to use, CLARUS is a rugged and dependable headset for the world's most demanding users.
brochure
view more
clarus xpr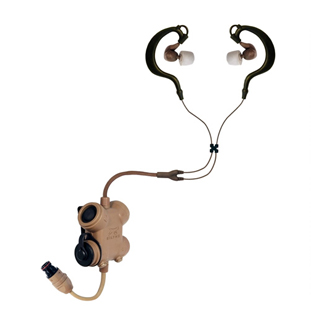 Compatible with a broad range of radios, CLARUS XPR can be configured to support one radio or both a radio and a mobile phone. Available with either a fixed lead in-ear headset or a modular quick disconnect (QDC) headset adaptor, CLARUS XPR is a versatile, cost-effective, and durable headset solution.
brochure
view more
clarus fx2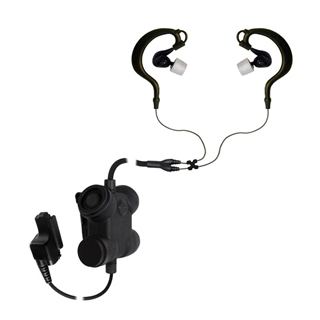 The CLARUS FX2 is a fixed lead system designed specifically for users that demand high quality hearing protection and reliable, clear comms, while using a single radio. A rugged, low-profile in-ear headset with a small PTT unit, the FX2 is simple to use right out of the box. hear-thru technology and sound localization allow for full situational awareness, keeping users aware of ambient sounds. Powered by the user's radio, the FX2 pairs a single, permanent radio connection (determined at time of purchase) with combat-proven Silynx hearing protection.
brochure
view more
u94 ptt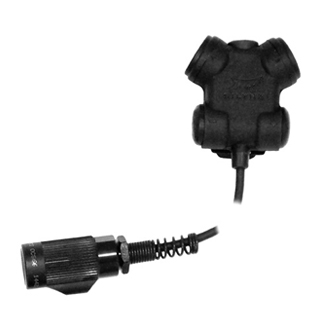 The Silynx U94 is a modernization version of the traditional U94, with two PTT buttons for ambidextrous operation. This is a rugged, light-weight single-com push-to-talk (PTT). The S-U94 can be configured for use with a variety of tactical radios and, with standard NEXUS connectivity, the S-U94 is compatible with a wide range of tactical headsets. The S-U94 can be used with an optional gas mask adaptor cable and the heavy duty mounting clip can be configured for either left or right hand use. The Silynx U94 is a versatile, durable, and reliable PTT system.
brochure
view more
product comparison
product features
In-ear Microphone
Safe-sound Hear-thru
Lightweight
System Flexibility
Multi-comm Capable
Smartphone Compatible
Fully Submersible