Field-tested and combat proven for nearly a decade, Silynx headsets are used by elite US and international warfighters, all levels of law enforcement, including federal, state, and local, and international public safety and security forces. Silynx headset systems protect against impulse and steady-state noises while enabling the user to hear ambient noises, via "hear-thru" functionality, and maintain 360° situational awareness. Working closely with end users, Silynx integrates feedback from the field into all of its solutions. Compatible with standard military and law enforcement radios and available with a broad range of unique accessories, Silynx headsets can be used in any mission setting, mounted/dismounted, maritime, airborne, or low-vis operations. Silynx solutions provide users with an unparalleled operational edge. Silynx is committed to constant innovation and improvement of products and ideas to meet the continually changing requirements of operators.
clarus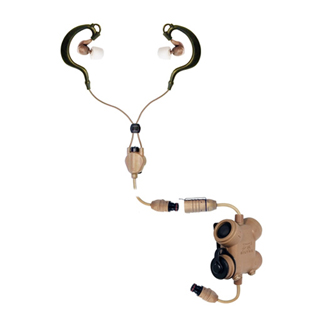 The modular CLARUS system supports single or dual comms and is compatible with a wide range of tactical radios, smart phones, and intercom systems (ICS). CLARUS can be powered by tactical radios or its internal AAA battery and can be used for any mission, mounted or dismounted, maritime or airborne. Simple to use, CLARUS is a rugged and dependable headset for the world's most demanding users.
brochure
view more
clarus xpr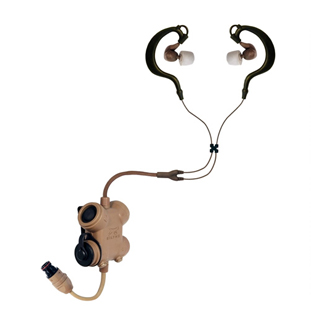 Compatible with a broad range of radios, CLARUS XPR can be configured to support one radio or both a radio and a mobile phone. Available with either a fixed lead in-ear headset or a modular quick disconnect (QDC) headset adaptor, CLARUS XPR is a versatile, cost-effective, and durable headset solution.
brochure
view more
MWPTT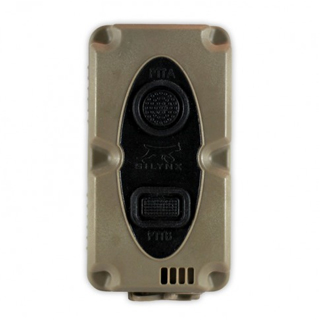 The Silynx Micro Wireless Push-To-Talk (MWPTT) enables users to remotely and wirelessly PTT their comms devices. Pair the MWPTT with a Silynx CLARUS control box in seconds, and it will PTT up to two devices, including radios, smartphones, and various ICS platforms. With an optional 2.5mm jack, the MWPTT supports a removable finger PTT, ideal for snipers and airborne operations.
brochure
view more
u94 ptt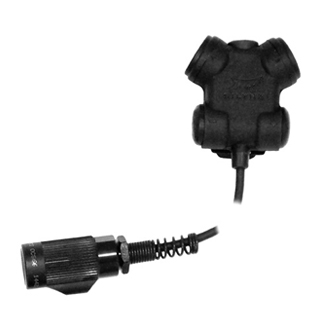 The Silynx U94 is a modernization version of the traditional U94, with two PTT buttons for ambidextrous operation. This is a rugged, light-weight single-com push-to-talk (PTT). The S-U94 can be configured for use with a variety of tactical radios and, with standard NEXUS connectivity, the S-U94 is compatible with a wide range of tactical headsets. The S-U94 can be used with an optional gas mask adaptor cable and the heavy duty mounting clip can be configured for either left or right hand use. The Silynx U94 is a versatile, durable, and reliable PTT system.
brochure
view more
product comparison
product features
In-ear Microphone
Safe-sound Hear-thru
Lightweight
System Flexibility
Multi-comm Capable
Fully Submersible