Silynx For The Industrial Professional
Military grade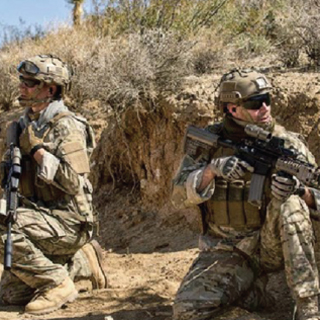 Ultra-ruggedized for the harshest environments. Fit, form and function directly translatable to the demanding environments of industrial operations.
Better than muffs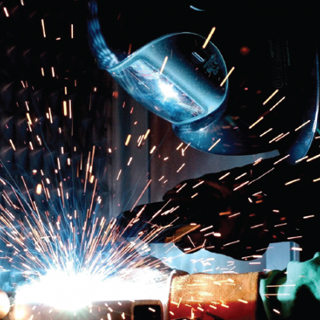 Silynx has all the same hearing protection, communication, and situational awareness capabilities of earmuffs in a tiny ear bud. In-the-ear headsets are lightweight, have natural airflow, and no moisture build up. There is no interference with helmets, eye wear, protective masks, respirators, or face-guards. No added boom mic weight, and no snag hazard.
Communicate without taking gear off
Silynx headsets eliminate disruptive methods of communicating. In-ear microphone enables 2-way communications without removing safety gear — voice is always clear to recipient of audio traffic, even inside respirator. Hands free connectivity to multiple devices, including cell phones.
Fits under PPE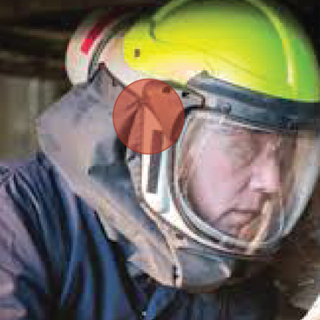 Ear buds fit comfortably, transparently, under personal protective equipment enabling hands-free 2-way communication. In-ear microphone enables clear communications inside headgear
Hear-thru capabilities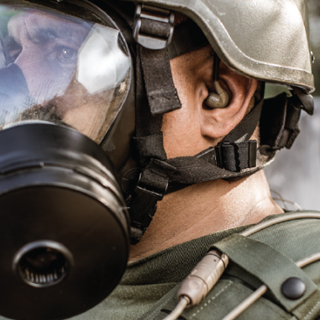 360 degree hear-thru technology provides full situational awareness. Hear-thru allows you to detect and identify the nature and location of hazards and danger sounds, while also enabling verbal face to face communications.
High noise environments
Silynx In-The-Ear (ITE) headsets have a hearing protection rating of NRR 25. During impulse noise events the hear-thru system responds to the decibel increase, automatically and immediately compressing the noise until the decibels decrease back to safe levels.
Low noise environments
Silynx has comfortable options for situations where hearing protection is not a requirement. The XPR single-sided (in-ear) and HSI (over-the-ear) both provide clear communications and are low-profile. See the "product Selections" section below for more information.
clarus xpr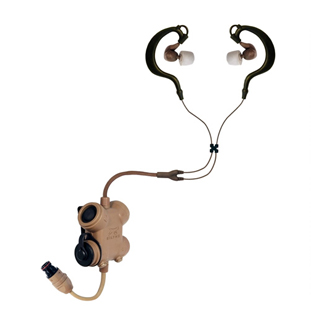 Compatible with a broad range of radios, CLARUS XPR can be configured to support one radio or both a radio and a mobile phone. Available with either a fixed lead in-ear headset or a modular quick disconnect (QDC) headset adaptor, CLARUS XPR is a versatile, cost-effective, and durable headset solution.
brochure
view more
clarus fx2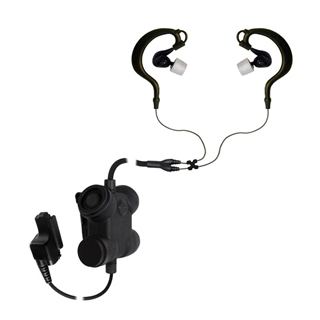 The CLARUS FX2 is a fixed lead system designed specifically for users that demand high quality hearing protection and reliable, clear comms, while using a single radio. A rugged, low-profile in-ear headset with a small PTT unit, the FX2 is simple to use right out of the box. hear-thru technology and sound localization allow for full situational awareness, keeping users aware of ambient sounds. Powered by the user's radio, the FX2 pairs a single, permanent radio connection (determined at time of purchase) with combat-proven Silynx hearing protection.
brochure
view more
Single-sided headset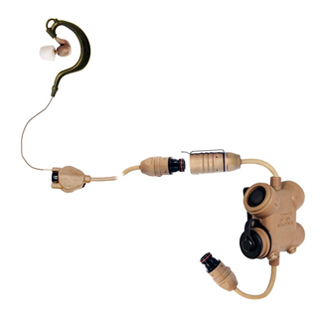 Best suited for situations requiring no hearing protection, the CLARUS XPR with single-sided headset has an in-ear microphone with Silynx hear-thru technology and sound localization. Modular single-sided headset (left ear bud only) with quick disconnect (QDC) on radio down lead. Power and hear-thru volume control on bottom of control box. Supports one radio or one radio and a smartphone.
view more
Pro / pro lite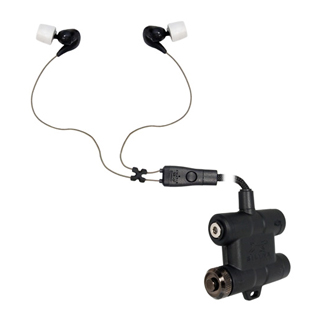 CLARUS PRO & CLARUS PRO LITE are unique noise cancelling, hearing protection headset systems designed to meet the needs of today's industrial professional. With Silynx's proprietary hear-thru technology, this product is ideal for those who need hearing protection for long periods of time. The ultra lightweight (4g) earbuds provide 25NRR hearing protection. The low profile nature of the ear buds, combined with Silynx proprietary hear-thru technology means that it can be worn all day…on the floor, during breaks, and especially during conversations with colleagues and team members.
brochure
view more
Public safety chest PTT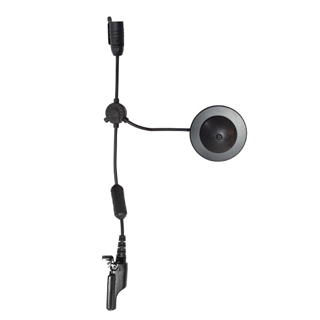 The Hazmat Chest PTT Cable offers a unique solution to industrial, fire and rescue workers, and others who are required to wear protective body suits while working. The cable allows user to adapt their modular SILYNX headset system for specific operational needs. The large chest PTT button clips onto the operator's clothes under the suit, and is large enough to easily press over protective suit material in order to efficiently communicate.
view more
HSI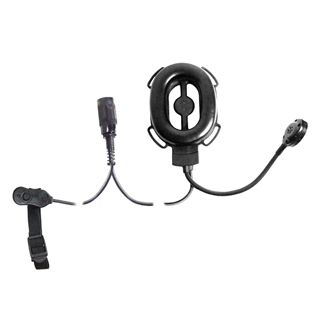 HSI is a single-sided headset with a vented circumaural ear piece to provide clear incoming audio while allowing situational awareness of your natural surroundings. HSI headset is available with radio connector / push-to-talk (PTT) assembly or in situations where a PTT is already on-hand, HSI is available with a standard NEXUS TJ101 connector for use with all standard U94PTT or other push-to-talk units.
brochure
view more
product comparison